We sell plants for wedding favours in 2 different sizes:
1. Our 2 1/4" size come in plastic pots and are sold in flats of 48 plants.
2. Our succulent plugs come in flats of 105 plugs. These plugs are not planted in a pots but are planted in pockets within the tray.
Wedding favours are available in both full flats and partial flats.
We can ship clear across Canada!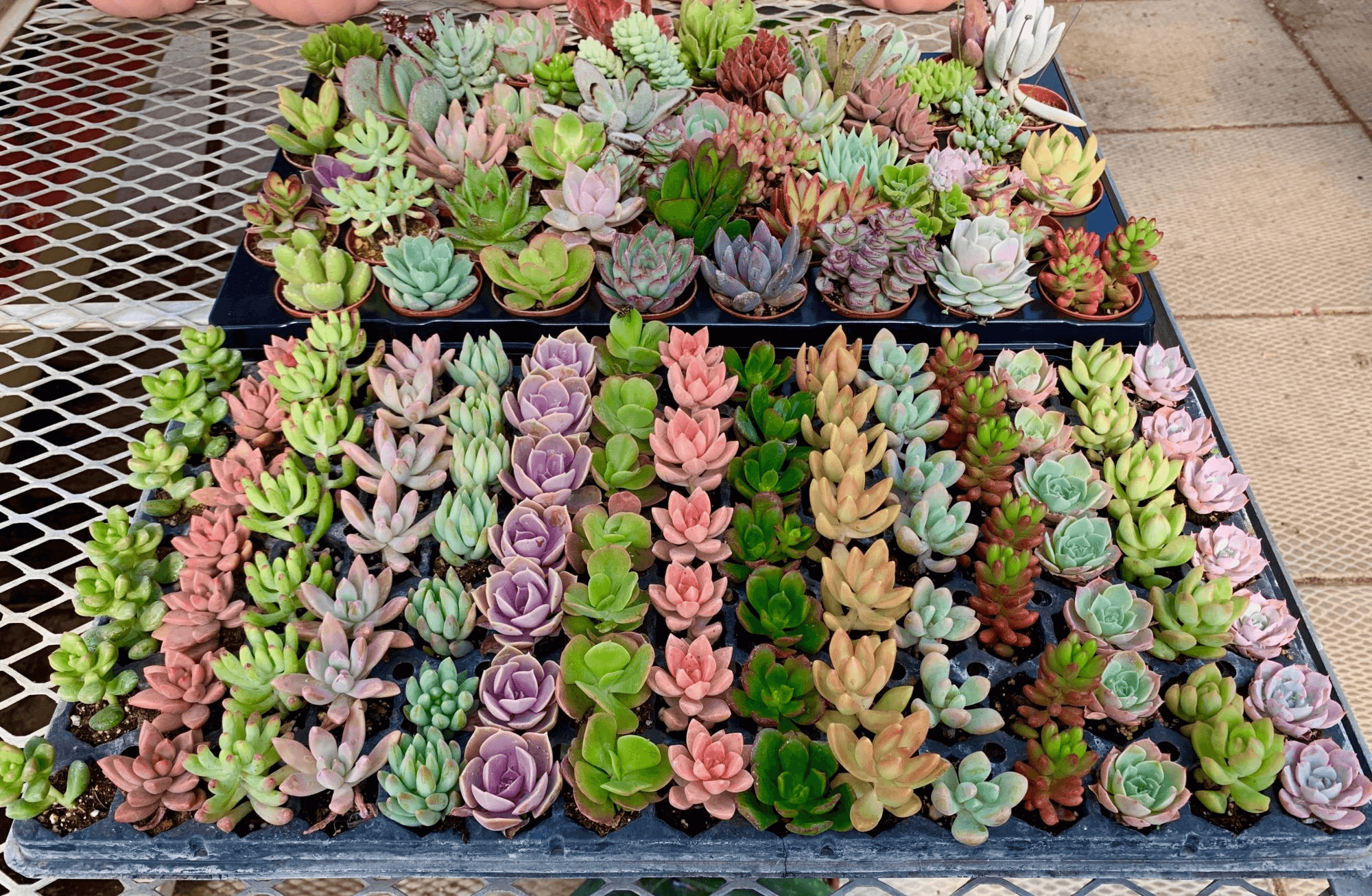 The above photo compares the 2 sizes. The tray at the top of the photo are the 2 1/4" plastic pots and the bottom tray are the 105s which are growing directly in the tray without a pot.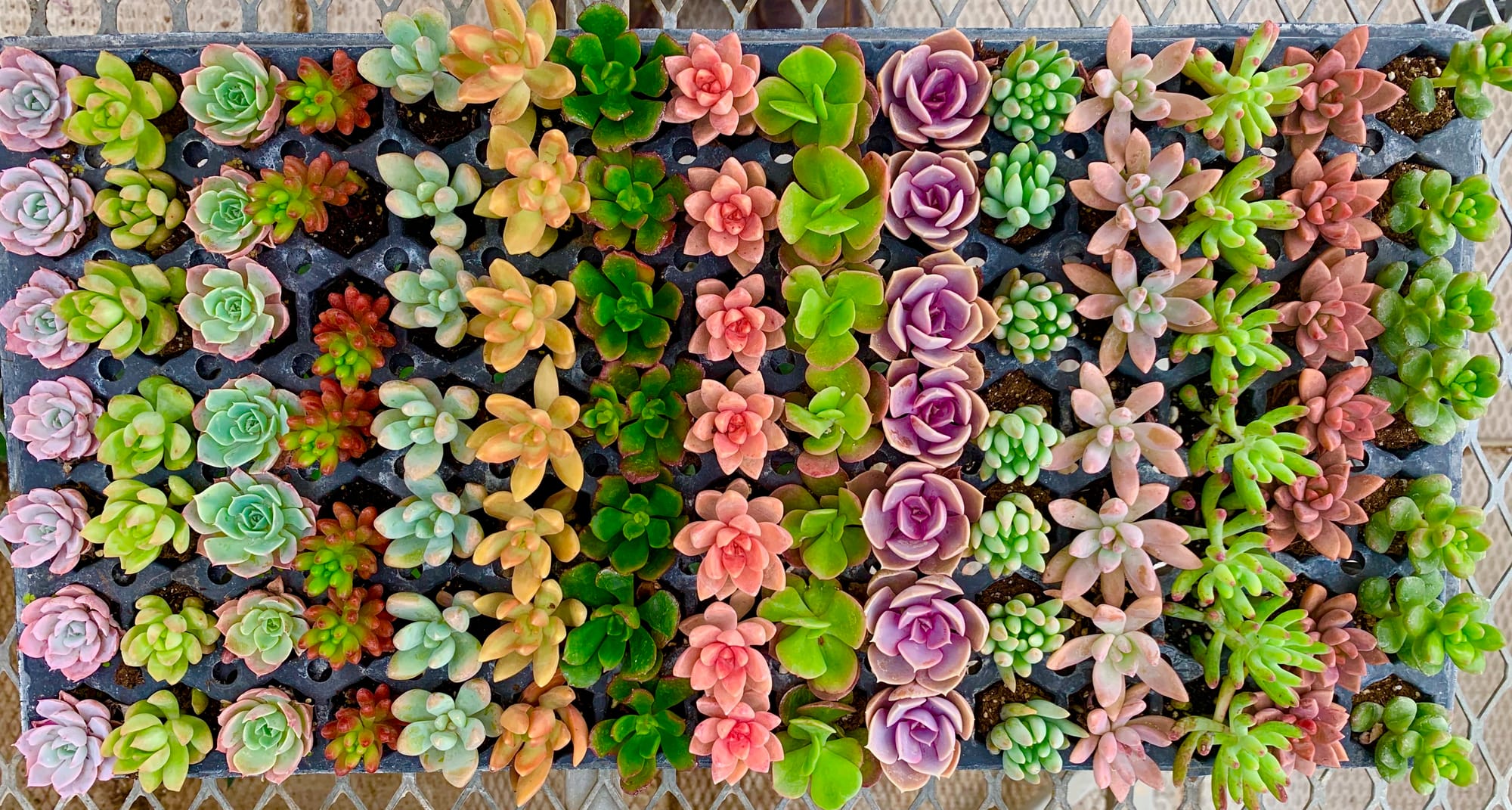 This plug tray contains 105 succulents (not growing in a pot). We routinely plant our plug trays with 15 rows of different succulents and you get 7 plants of each variety.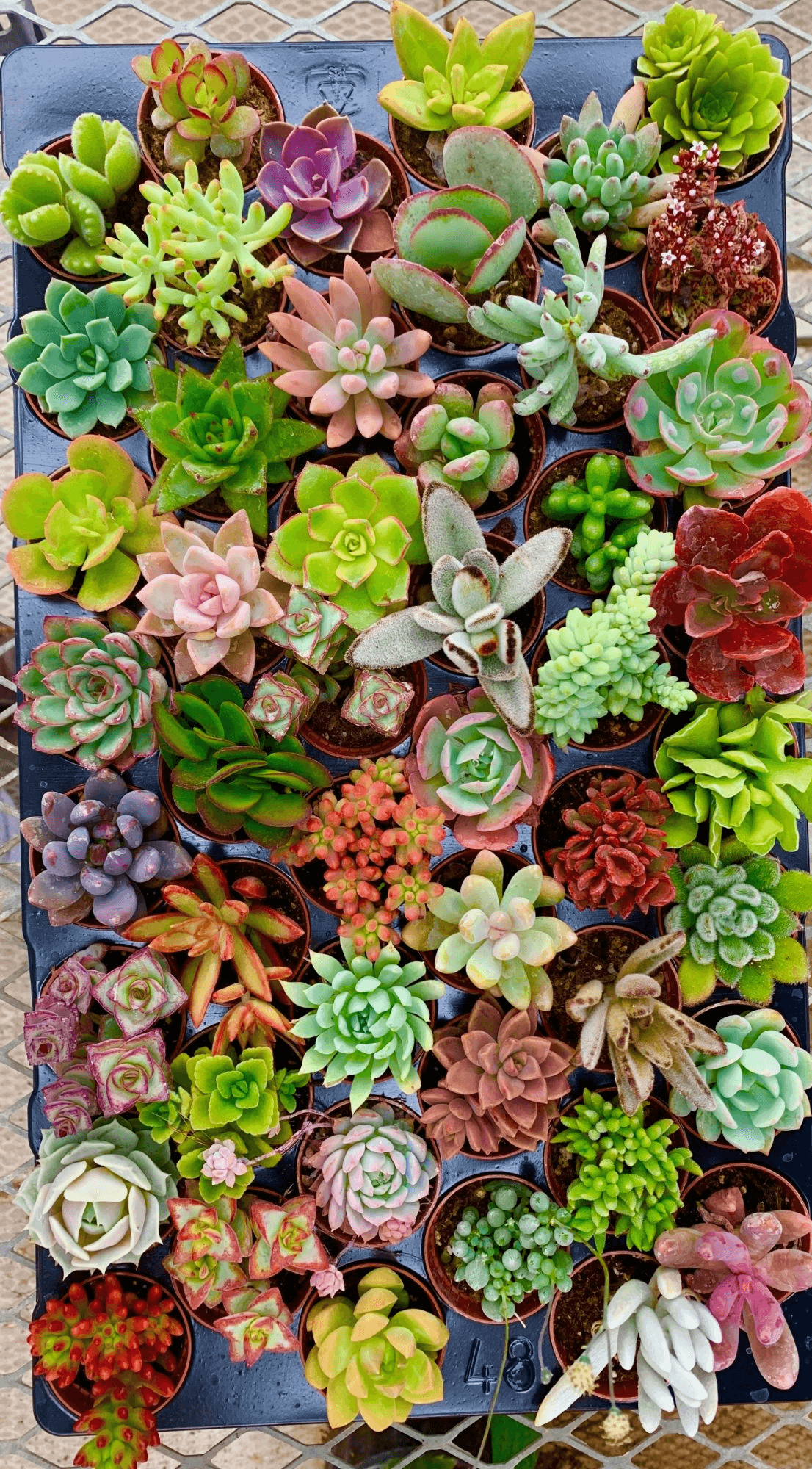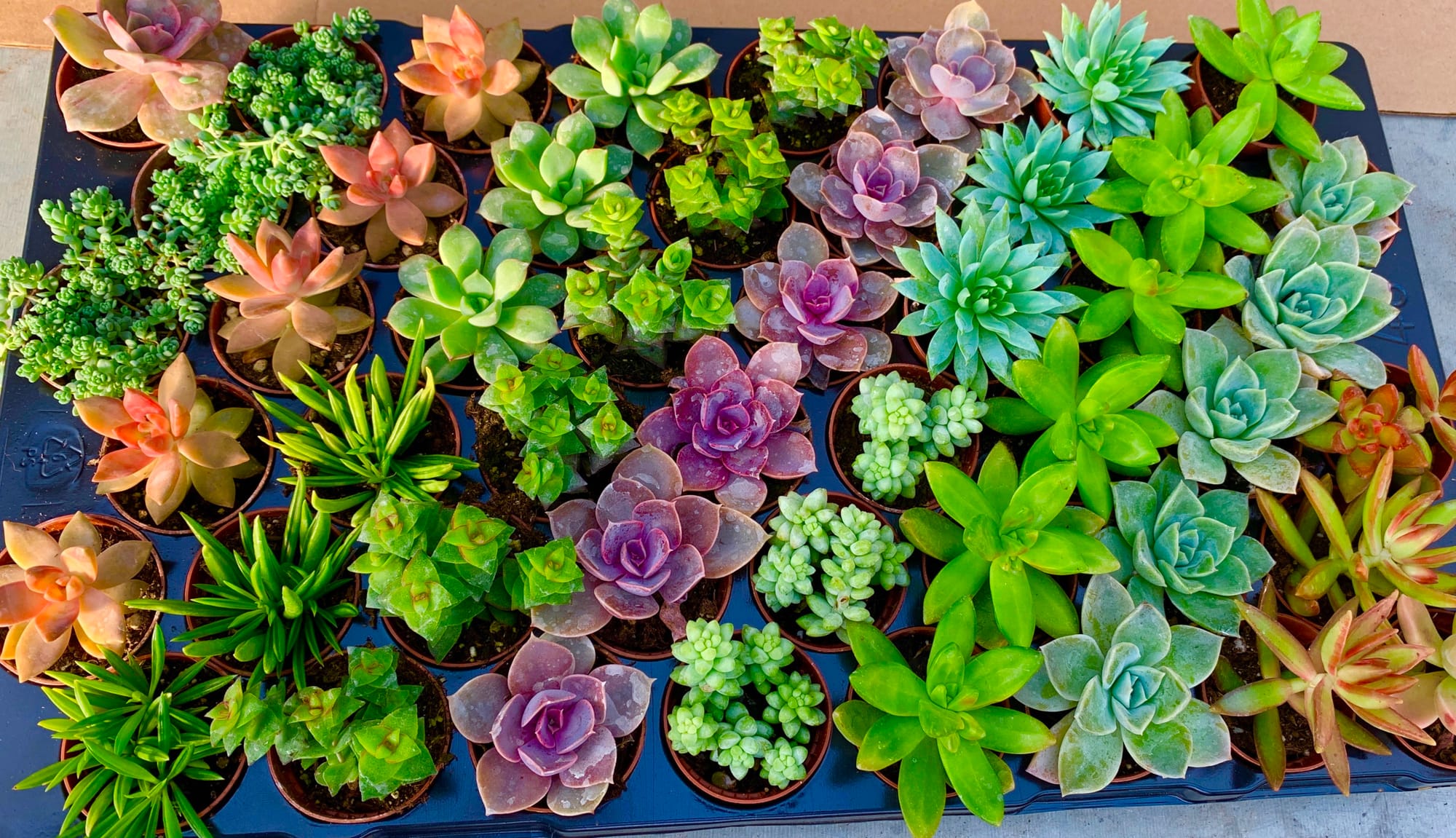 Here are the succulents in 2 1/4" pots. There are 48 plants in a flat. Pictured here are 48 different varieties, but you can choose to have all one variety or any mixture.
Please note that the above pictures are just sample trays. Our selection constantly varies.
We will always text or email you a picture of the trays before shipping to make sure you are happy with the selection.